New Poly Plow
New KFI Pro-Poly Blade
Conquer the snow with the Brand New KFI Pro-Poly System. Featuring a rugged, American-built 3/16" and 1/4" Grade 50 steel construction with a flexible Heavy Duty Poly Face. Designed to throw even the deepest, heaviest snow while making it a smoother experience. The Ploy Plow now comes with a towering 21" Face allowing you to throw snow further, and build banks higher than ever before.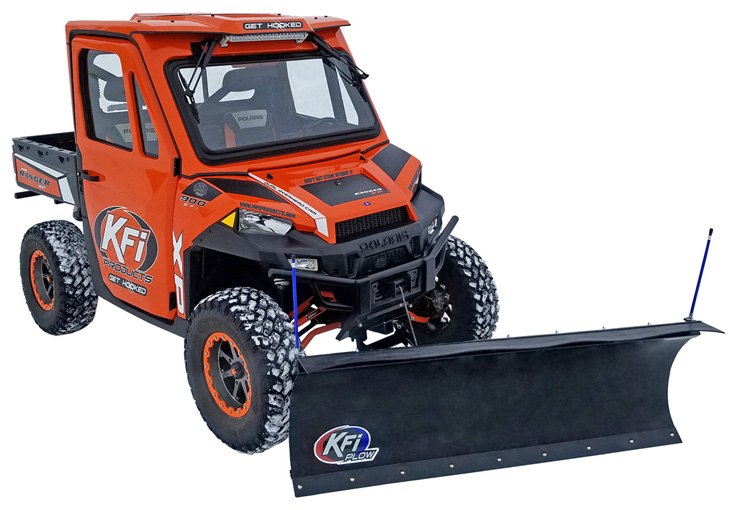 Specifications:
MSRP 60" Blade: $428.95
MSRP 66" Blade: $448.95
MSRP 72" Blade: $468.95
 
100% Made in the USA
3/16" Grade 50 Steel Rib and Frame construction
Shot Blasted and Powder Coated Black Steel Frame
Flexible Heavy Duty Black Poly face
2-Sided 3/16" Grade 50 Steel attached with Grade 8 bolts
Includes Plow Markers
Replaceable Blade Face
66" and 72" Options
Includes snow flap
Dual Curvature face for supreme snow moving
21" Vertical blade face height with an approximate 27" height with snow flap
Works with current KFI No.105635 UTV Tube System
Heavy Duty 1/2" thick Adjustable Skids
Weighs Just as Much as the Steel Blades
---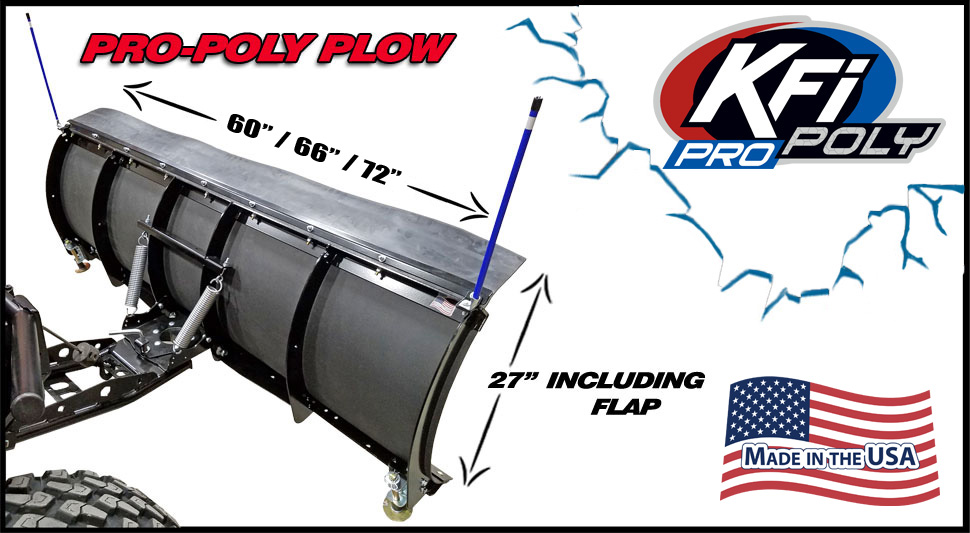 No products found.